by The Best Adirondack Chair Company
Feb 10, 2022
7 of the World's Most Beautiful Log Cabins
7 of the World's Most Beautiful Log Cabins
Ever long for the great outdoors… but away from city life? Plenty of folks do, and a trip to the park downtown often doesn't cut it. At the Best Adirondack Chair Company, we take lounge time seriously, as should you. It's good for the body, mind, and soul! That's why, today, let's help you plan your next dream getaway into the rustic wilderness. Here are seven of the world's most beautiful log cabins, each and every one of them well worth the trip. Bring one of our travel-friendly folding outdoor lounge chairs with you when you hit the road, and you likely won't want to come back to the hustle and bustle! 
1: Pioneer Log Homes (British Columbia, Canada)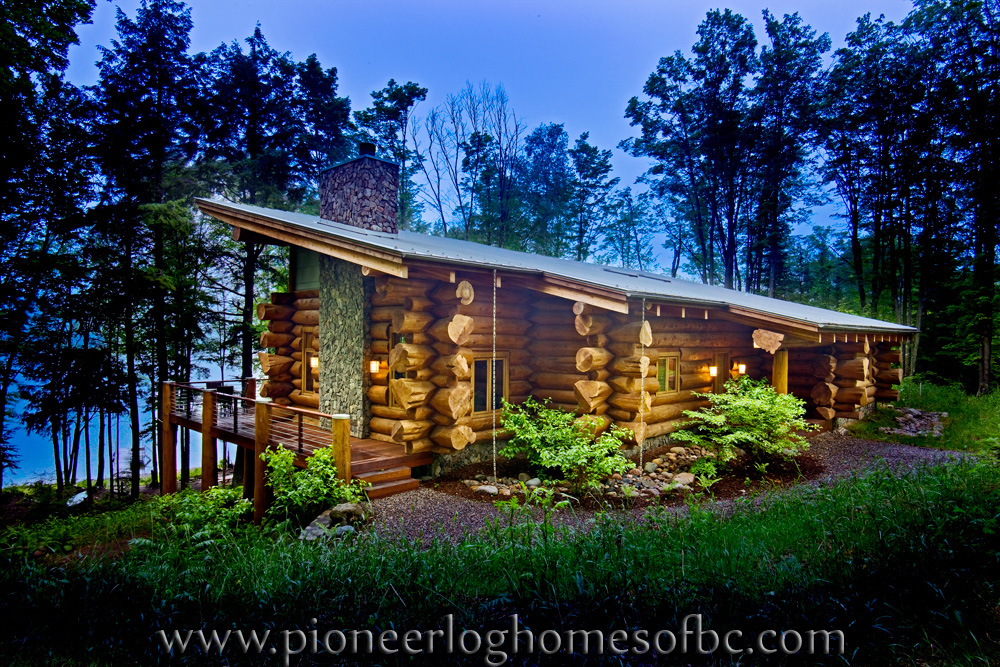 Pioneer Log homes is a company that is based in ever iconic and beautiful British Columbia, but their influence extends far beyond these shores. In fact, you can find their impeccably appointed log-built properties not only dotting the west coast of Canada but also in Scotland! Built from Western Red Cedar, they are incredibly beautiful, with designs that are both modern and rustic at the same time. Not only that, but if you're ever in the BC area, you won't want to miss out on the awe-inspiring views of mountainside scenery. It's a vacation experience that you won't soon forget!
2: Plus Arkkitehdit's Villa L (Southern Finland)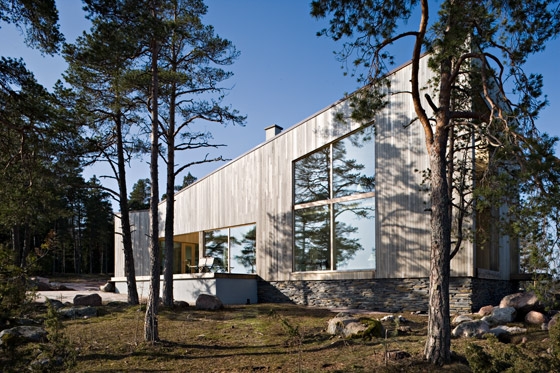 In the mood for an even wilder yet more luxurious log cabin experience? Don't be afraid to venture outside of Canada since, as you'll discover with this and other cabins that we'll cover, there's a world of possibilities out there. Finland is one such country worth considering for your next international escape; it's a place abundant in forests, sprawling bodies of water, wildlife, and a respect for nature. These log cabin homes are like something out of a Bond film, complete with sleek finishes, sharp lines, a beautiful minimalist aesthetic, and tall windows that offer impressive views of the scenery beyond.
3: 'The Garage' (Seattle, U.S.A)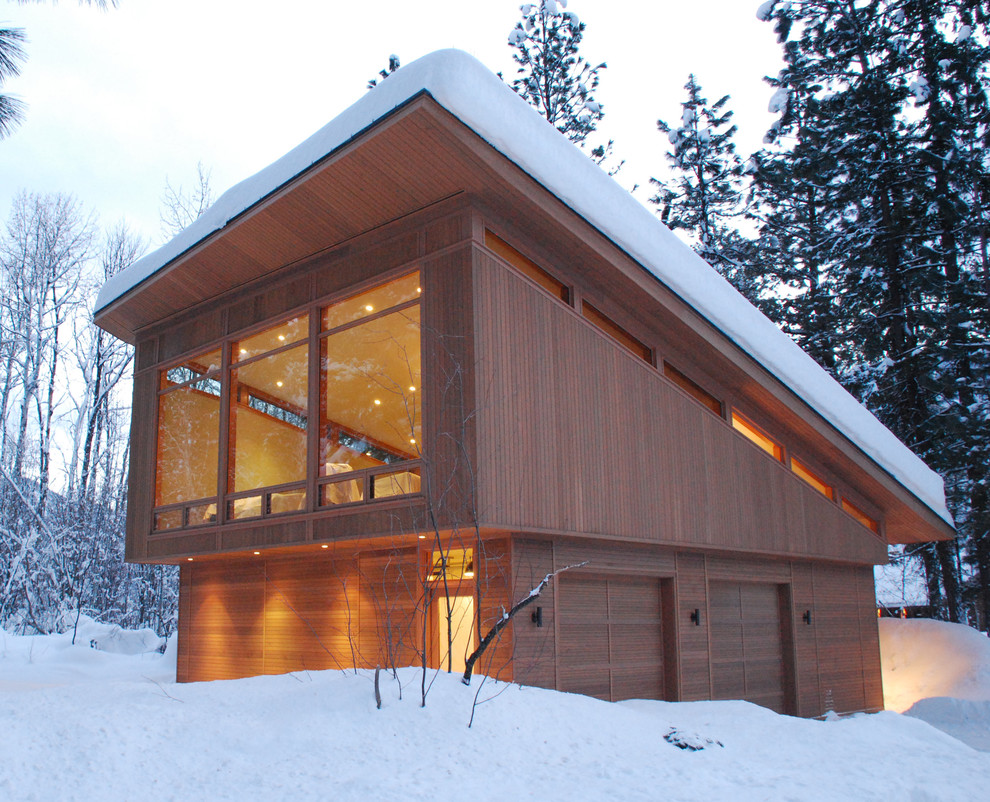 Some log cabins are so iconic that they are rewarded for their design. This is one such example. Affectionately referred to as 'The Garage,' this is a beautiful modern log cabin home that doesn't look nearly as rustic as the term would imply. That being said, as a 2014 recipient of the Copper in Architecture award – among several others – it's a masterpiece of craftsmanship. Check it out for yourself the next time you're in Washington state!
4: Rorbuer Huts (Lofoten, Norway)
When one thinks of waterside living while surrounded by towering Norwegian fjords, they often think of saltbox-style homes on stilts, vibrant as the sun, adorning mossy and leafy shores. That's exactly what you'll find when stopping by the iconic Rorbuer Huts development. These are log cabins with a long-lasting legacy, having been used as homes by fishermen and the like since the 1890s. Lovingly restored and modernized where essential, they provide a tranquil, soothing waterside escape for many a lucky visitor. We wish we were there right now, just listening to the lapping waves and the birds!
5: Drina River Home (Bajina Basta, Serbia)
The United States are home to some of the most awe-inspiring log cabin properties in the world. There's also a thriving tiny house movement that seeks to waste as little space as possible, not plunk buildings in the middle of the view, and rather embrace the natural beauty surrounding them. This is one such example, measuring a mere seven by nine feet. With its doors that fold outwards like a bird's wings, you can live and lounge outdoors. This is a popular spot for whale-watching thanks to its panoramic ocean views as well, and we're betting the fishing is excellent nearby!
6: Hawk House (Central California, U.S.A)
Just seven by nine foot, nestled within a Californian Redwood canyon, Alex Wyndham's 'Hawk House' is a fine example of sustainable and minimal living. While tiny, the design is both innovative and modern, featuring glass doors which fold out for a panoramic ocean view, offering a prime whale-watching spot from the comfort of your own bed.
7: Tiny Cabin in the Woods (New York, U.S.A)
We're big fans of wasting as little in the way of resources as possible, not to mention sustainability; it's why we offer our Adirondack chairs in Poly-Luxe synthetic lumber as an even more eco-friendly solution! That philosophy is also very much applied to this compact yet endearingly charming cabin in the woods, constructed almost entirely from salvaged woods and other materials. With its raised balcony jetting out into the lush forest surrounding it, the property is entirely off-grid with no running water or electricity. Instead, soak up in a nearby brook and make use of the onsite composting toilet, and let your attachments to city life completely disappear. This is one way to 'rough it' without having a rough time.
This is just the beginning. There are so many more beautiful, welcoming, iconic log cabins out there just waiting to be discovered. With the advent of sites like AirBNB, it's easier than ever to find a new favourite and go exploring. 
That's where we can come in at the Best Adirondack Chair Company. With our wide range of foldable, travel-ready Adirondack chairs and accessories, it's possible to take your favourite patio set with you on your many outdoor adventures to come. They're also ready for rough weather and easy to store away, all within an ultra-comfortable and timeless design available in multiple sizes and configurations. To learn more about our offerings, don't hesitate to get in touch with us today!